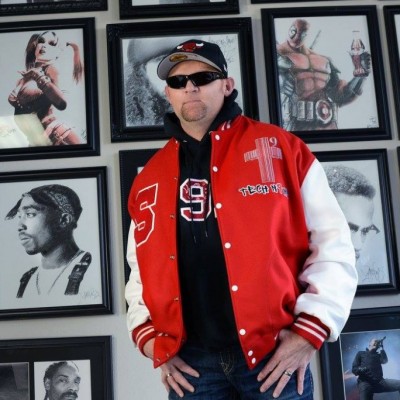 A Little Bit About Me…
Zach Woolsey, originally from Utah now makes his home in the Nampa/Treasure Valley area. As an artist he enjoys that passion and rush that art provides while working on portraits, comics, merchandise design, or any number of related projects. As a graduate from Boise State University with degrees in Visual Art and Illustration as well as education from College of Western Idaho, Art Instruction International (Minnesota), and Francisco Marroquian University (Guatemala) it was at here he was able to refine and rediscover his talent for art into a professional artist. Using mixed media of inks, paint, watercolor, and pencils are how many of his works are conceived. With influences from life experience, family, friends, music, comics, vintage illustrations, and art history all come together to create much of the work you see today.
"I want to thank all of you who believed in me and my potential in art when I did not. I am constantly reminded of how lucky and blessed I am to be able to create the art that I do. It is my friends and family that motivate me. My favorite pieces of art are those that have been commissioned by you all. It is in these works I find the challenge and the opportunity to push myself as an artist and where all my interests and passion come together as one."
-Zach Woolsey
Artist Statement 
     My work tends to focus on people and popular cultures of music and comics. Some reviews have labeled my work as "darker" but I always try to depict the depth and beauty that the darkness can bring. The essence of my work is capturing what makes each person or subject unique and in ways are what motivates me and to bring out that person that may have not been done or seen before. At school, the only class I really paid any attention in was art. I simply wasn't interested in anything else and I think my obsession with depicting people came at an early age from influences from my childhood music and comics.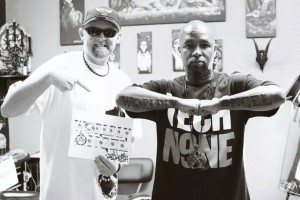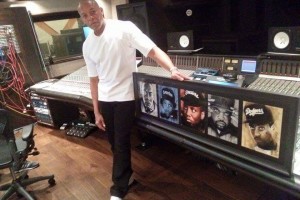 None of it was intentional I just wanted to make the most of everything I tried and learned- it all developed and evolved over time. People always ask for my artist statement so I needed to do one (a really good one) but I've never liked to explain a certain piece of work – if you've made a picture and that's how you wanted it to be – hopefully it can speak for itself and whatever it says to the viewer – it's always the right message because there isn't a wrong and a right message. Each person takes something a little different from the same picture and I'm happy with that. Read more
Work Experience
2002 - 2015

Education

2015
Boise State University, Boise Idaho
Illustration BFA Visual Arts BA
2012
College of Western Idaho, Nampa Idaho
Liberal Arts AA
2004
Art Instruction International, Minneapolis Minnesota
Certificate of Completion Fundamentals of Art

2013 - 2015

Awards and Collections

2015
Boise State University, Boise Idaho
Garage Art Contest Winner and International Learning Center Computer lab Art contest Winner
2015
Boise State University, Boise Idaho
Graduation Commencement Nominee
2014
College of Western Idaho, Nampa Idaho
Valedictorian Nominee

2012 - 2015

Exhibition

2015
College of Western Idaho Showcase, Nampa Idaho
Alumni Exhibition
2015
Fan X, Salt Lake City Utah
Artist Alley Feature Artist
2015
Boise State University Senior Exhibition, Boise Idaho
Senior BFA Exhibition

2004 - 2015

Client Art Work

2004-Present
Tech N9ne
LAJFA Tattoo Design
Worldly Angel Tattoo Design
Band of Psychos Tour Uniforms
Tour Promo and art 2004-present
Letterman Jacket Design
Tech Paint Face logo
Motorsycle Jacket Deisgn
Paint On Your Pillow Case Design
Street Team logos and Design
Contact